A Live / Work Space in Hollywood, CA
by Heather Peterson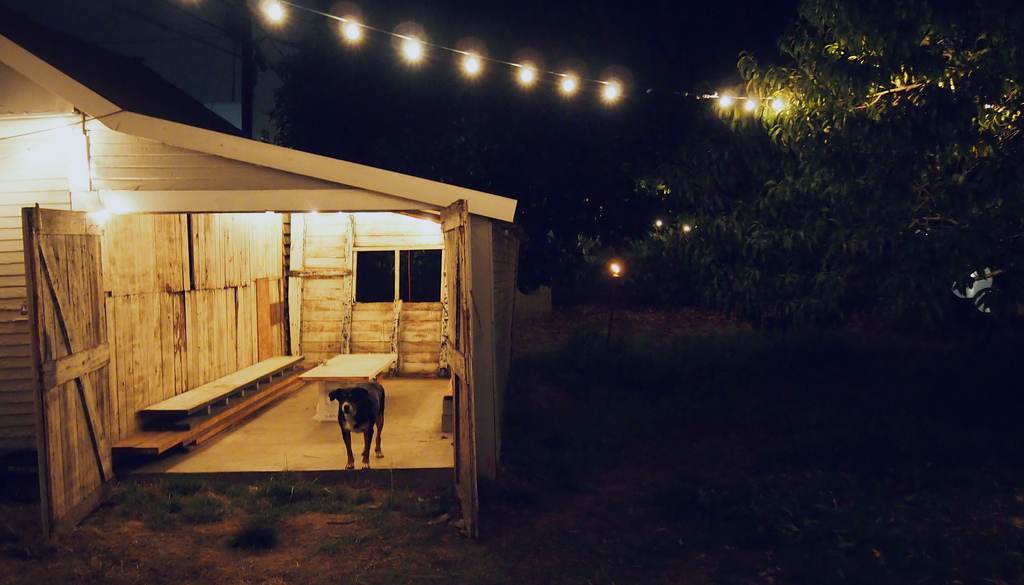 by Heather Peterson
Co-Working
The living room is really more office than anything else. Currently, it's occupied by Shane Becker, Evan Phoenix, John Bender and Heather Peterson. Overflow guest seating is available at the 10 person dining room table.
Co-Living
Let's be honest. It's Civ's house and yard. She just lets us use the place. She keeps the raccoons and possums at bay. She also helps with avocado cleanup duty.
Conferences
The Farmhouse is home to Farmhouse Conf which happens once a year in May. The format is simple: no projector, no slides, just incredible stories told by amazing people. Oh yeah, it's under a 100 year old avocado tree.
Potlucks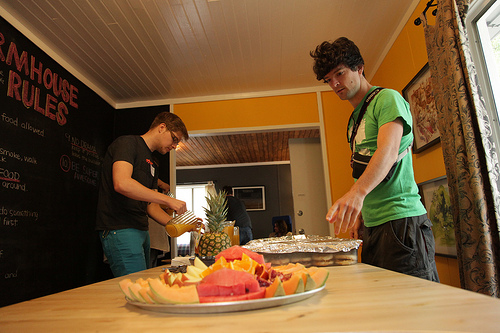 At The Farmhouse, all food is both vegan and communal. If you're a Farmhouse guest or an attendee of the conference, all house food is up for grabs. From time to time we have potlucks where everyone brings something.
In the heart of Hollywood, California